Moving furniture can be a daunting task, especially because you usually can't tackle it on your own. Whether you're just moving heavy furniture upstairs as you rearrange your house or need to move an entire household of items cross-county, knowing the best way to move furniture can take a lot of the stress out of your project. Since we've worked with countless individuals using our self storage facilities during moves and renovations, the Saf Keep team has plenty of  hacks and extra resources to take advantage of as you move your furniture around.
Getting Organized for a Move or Renovation
Many of the best moving tips, that also apply to renovations, have to do with making sure you're well organized. If you stash smaller furniture or other items into boxes, make sure to label them so you know where everything is located. Take extra care to label any containers holding fragile items. Clean your furniture and other items before moving them. If you're looking to hire movers, contact companies to get quotes and set up your moving date well in advance. These steps can help you keep from going crazy with stress as the big day approaches.
When you go to put your furniture in a new space, or even a temporary storage space, you'll thank yourself if you measured your furniture ahead of time. This can help you make sure your new furniture arrangement plan will work and any moving trucks or storage units you're using during the process have enough room for all your items.
Lifting and Moving Heavy Furniture
Whether you're rearranging furniture in your home, or moving it to a whole new place, you'll want to be cautious and careful to avoid scratching, denting, breaking or even totally shattering your favorite pieces. Luckily there are some furniture moving tools you can put to work to help make the process a bit easier.
Using wheels for moving furniture can be a big help! Put your furniture on a dolly or hand cart to move it across rooms and sidewalks with ease. While you'll still have to lift your furniture on and off of a dolly or handcart, you won't have to walk with the items, which can save you a great deal of trouble. You can also strap your furniture onto the cart for a little bit of extra stability.
If getting a cart isn't an option, you can try furniture sliders, which are essentially small protective pads that allow you to push legged furniture along the floor without worrying about scratching hardwood or tile flooring. Be sure to move relatively slowly if you opt to use furniture sliders, though – you don't want to push your furniture roughly into the bare floor if the sliders suddenly slip out from under the furniture legs.
Stuck with the task of moving heavy furniture upstairs? While carts and wheels won't help move furniture upstairs, there are some steps you can take to cut back on the risk of damaging your staircase as you carry items. Wrap your staircase with padding, so you or your movers can focus on carrying the furniture and not stress about bumping into anything. Unless you are moving very small and light items, you also won't want to tackle a furniture move up a staircase alone – this one is best left for a team lift session with a strong friend or professional movers.
Watch Your Back While Moving Furniture
While you may choose to have movers take on the heavy lifting, it can still be good to know how to move weighty items safely just in case you decide to pitch in on moving-day, or need to re-arrange furniture after the movers leave. Make sure to focus on lifting with your knees, and not your back, when you go to pick up heavy boxes or items. It also might sound silly, but consider stretching just a little bit before you go to start moving items to cut down the chances of pulling a muscle.
Moving heavy furniture, or really anything, out of your home during the winter? Keep an eye on any extreme weather that could possibly hit on your moving day, and make sure to treat your sidewalk, steps, and anywhere else you might need to walk for ice, snow, and rain to help keep you and any movers from slipping.
Transporting Furniture Between Places
Along with equipment for moving furniture around within a space, you'll want to think about getting extra supplies and equipment to help with any longer-distance transportation you'll put your furniture through. Disassemble any furniture parts that you can, then wrap and cushion your furniture. Once it's been sufficiently prepared, carefully pack your furniture into your personal or moving vehicle. Make sure you have plenty of padding for moving your furniture in a vehicle; this can help protect furniture from damage and just general dust and grime. If you're moving your belongings in your personal car, using this extra padding will help protect the interior of your car from scratches and bumps.
While you're disassembling furniture parts, make sure to keep small parts and hardware pieces together and labeled for later re-assembly. Take photos of furniture before disassembly. This will give you something to reference when putting it back together.
Finding Storage Space During Moves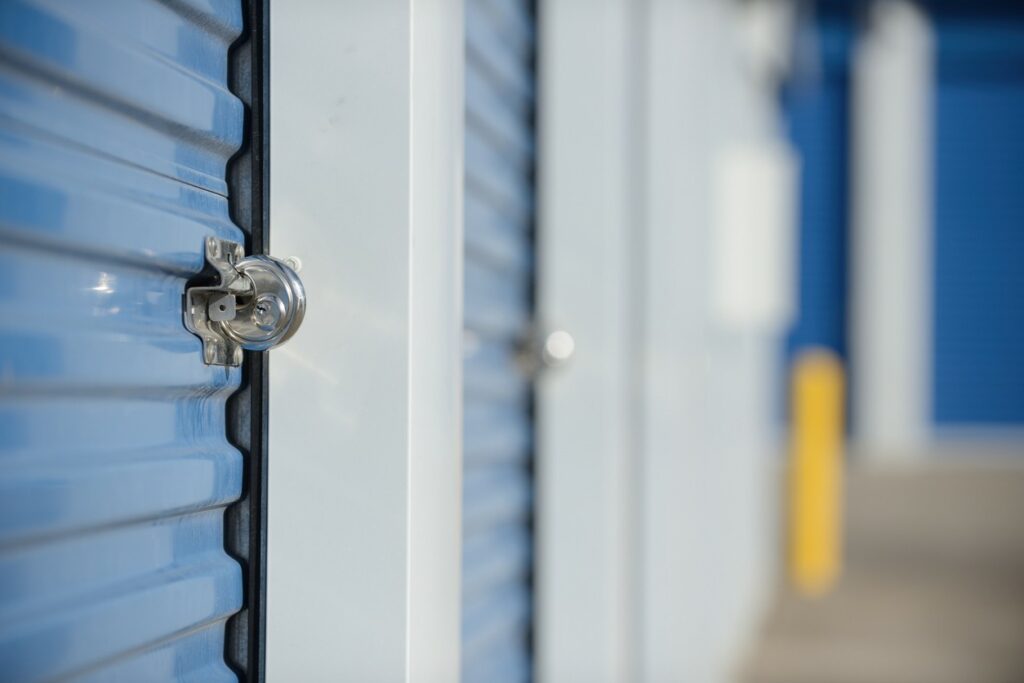 During your move or home renovation, you might find that having some extra square footage would help you stay organized. At Saf Keep, we have self storage locations around California, Hawaii, and Nevada, so you can have a secure storage place for your belongings while you're shuffling furniture and/or smaller items back and forth. We also offer free move-in help, including free moving truck rental and handcarts available for use onsite to make moving into and out of your storage unit a breeze.
---
You Also Might Like