MONITOR YOUR UNIT WHILE YOU ARE AWAY. ASK US ABOUT OUR SMART UNITS!
Ventura Power Storage

1661 S. Victoria Ave Ventura, CA 93003



Office Hours
Monday - Sat.: 9:30 AM - 5:30 PM
Sunday: 11 AM - 4 PM
Access Hours
7 AM - 7 PM; 7 Days A Week
Smart Unit Monitoring
Frequent Cleaning & Maintenance
Inside & Outside Fully Staffed
Hurry, only 2 left!
Save 50% off 1 Month's Rent
Discounted Rate Shown
Hurry, only 1 left!
Save 25% off 1 Month's Rent
Discounted Rate Shown
10' x 10'
Outside
Smart Unit Monitoring
Hurry, only 1 left!
Save 25% off 1 Month's Rent
Discounted Rate Shown
10' x 15'
Drive Up
Outside
Smart Unit Monitoring
Hurry, only 1 left!
Save 25% off 1 Month's Rent
Discounted Rate Shown
10' x 30'
Drive Up
Outside
Smart Unit Monitoring
*Advertised unit sizes are approximations and are for comparison purposes only. Units may be smaller than indicated or shaped differently than indicated. Customers should inspect the unit before signing the contract and the rental decision should be based on the inspection of the unit to be rented and not on the advertised unit size. Units are not rented by the square foot, and rent is not based on square-foot measurements.
Not sure what size you'll need?
Use our Size Guide to find the best unit size for you. Sizes range from extra small 5x5 units, up to extra large 10x20 units.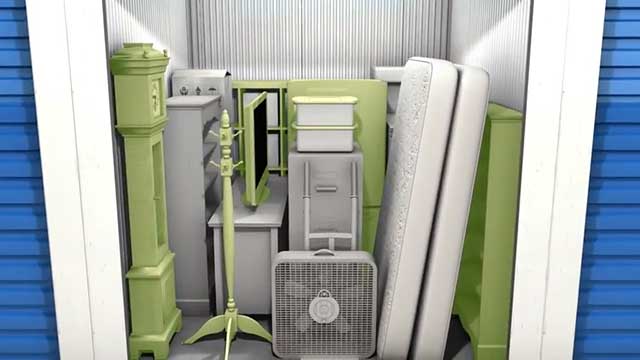 Premium Self Storage Units in Ventura, CA – Victoria Avenue
It's easy to spot Power Self Storage in Ventura, CA. You'll find our facility is easily accessible off South Victoria Avenue adjacent to Walmart and Trader Joe's and just a few blocks away from the Montalvo Square Shopping Center. We're also down the road from the Ventura County Government Center, and we're a few short minutes away from both the Ventura Freeway and the Santa Paula Freeway for easy access to Oxnard, Santa Paula, and beyond.
If you need additional storage in the Ventura area, you've got it at Power Self Storage. With a wide variety of storage units, a clean and updated facility, and the best service in the business, you won't want to store your belongings anywhere else.
Unparalleled Service and Convenience for Our Customers
Our staff is committed to giving you the best self storage experience possible. We truly have unparalleled service throughout your entire journey. Every one of our customers can utilize our move-in trucks for free. When your items are at the facility, our staff is here to help with our unique carry-in service. With this free service, we will help carry your items to your unit to literally lighten your load. We also have free on-site dollies and moving carts available for your convenience, as well.
Just a few miles away lies the vast beauty of Ventura Harbor and the Pacific Ocean. Our boat storage options allow you to easily store your boat and set sail without renting a full-time spot at the marina or keeping it in your driveway. We also have parking spaces for RVs and other vehicles, too.
Whatever you store at our facility—be it furniture, clothing, business inventory, or something else—you can have peace of mind while doing so. Our facility is secure, well-lit, and features 24-hour monitored alarms.
Rent Your Self Storage Unit in Ventura Today
Regardless if you're bringing us some items for short-term storage or looking to store belongings for the long haul, we've got you covered. With storage unit sizes ranging from small 5×5 units to extra large 10×30 units, there's a unit at our Ventura facility for you. Not sure how long you'll need it? Our flexible lease arrangements give you the ability to lease for exactly how long you need or change your unit if you need more or less storage.
Whether you're from a nearby neighborhood like Montalvo or Riverpark, a student from Ventura College, or a local business owner, Power Self Storage gives you the power to conveniently store your belongings. Give us a call or reserve a unit online today!
Note: Our free carry-in services have weight limits and time considerations. If you're enrolled in our package acceptance program, there is a limit of five packages per month; charges will be applied for additional packages. Our move-in truck is free for the first 20 miles and requires a $15 fee for commercial truck insurance. You will also need a valid driver's license, up-to-date auto insurance, and a refundable deposit. Other restrictions apply. Call our facility today to learn more about these programs.