MONITOR YOUR UNIT WHILE YOU ARE AWAY. ASK US ABOUT OUR SMART UNITS!
Saf Keep Storage – Gardena

2045 W Rosecrans Ave. Gardena, CA 90249

Office Hours
Monday - Saturday: 9 AM - 6 PM
Sunday: 9 AM - 4 PM
Access Hours
7 AM - 8:45 PM; 7 Days A Week
Smart Unit Monitoring
Frequent Cleaning & Maintenance
Inside & Outside Fully Staffed
Hurry, only 1 left!
Save 25% off 1 Month's Rent
Discounted Rate Shown
9' x 10'
Inside, Smart Unit Monitoring
Hurry, only 1 left!
Save 25% off 2 Months' Rent
Discounted Rate Shown
10' x 20'
Outside, Smart Unit Monitoring, Light in Unit
*Advertised unit sizes are approximations and are for comparison purposes only. Units may be smaller than indicated or shaped differently than indicated. Customers should inspect the unit before signing the contract and the rental decision should be based on the inspection of the unit to be rented and not on the advertised unit size. Units are not rented by the square foot, and rent is not based on square-foot measurements.
Not sure what size you'll need?
Use our Size Guide to find the best unit size for you. Sizes range from extra small 5x5 units, up to extra large 10x20 units.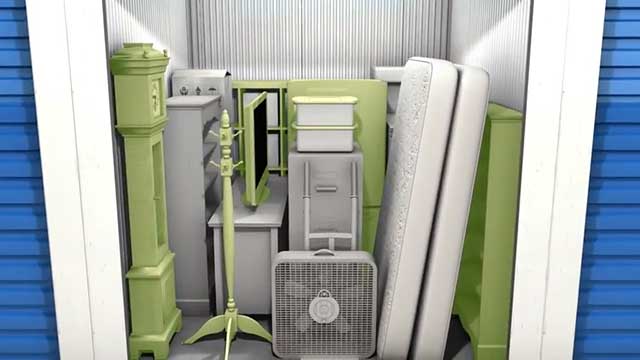 Hear what our customers are saying: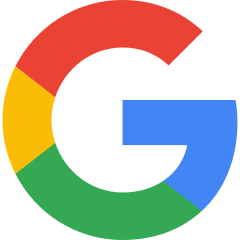 Google • Sharon Hines
Good Storage place clean and safe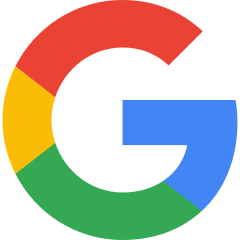 Google • Vonnae Lewis
Good storage place. I've been doing business with safe keep storage for years. They have after hour key pad access clean facility affordable prices friendlystaff. Derick is one of my favorite staff member he will make sure to answer your question or get someone who can. Daisy is very helpful and friendly as well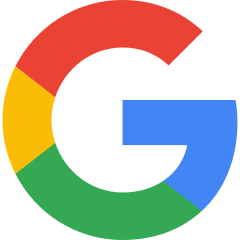 Google • Tyshell Brown
They havel an amazing staff every one there are helpful and kind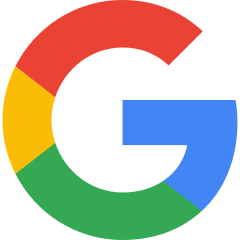 Google • A Google User
As soon as I walked thru the door, the staff straight away greeted me with a smile. I was there for a quote only, I got my quote and a whole lot more. The staff1st helped me to decide which size unit would fit my belongings. Very detailed in asking what type of furniture I wanted to stored there. We discussed it room by room. After we've decided on a possible size, the front house staff called on the the rear house staff to come and show me a couple available units. Fernando's his name. He arrived up front in minutes in his electric golfed sized cart. This man was fantastic. He set me beside him in his cart and with utmost patience, explained in detail everything he thought I should know about the facility. From store hours to site security to free truck service to free manpower help. I was amazed. He made me feel wanted there. Fernando actually took me on a tour. How could I say no-thanks to all that service? Good grief, I was sold. I'd bet my bottom dollar that you'd find no other storage facility that gives you these and more incentives than Gardena's "SAF KEEP STORAGE" check it, and just for fun, they even have a spin wheel for new signups to win free stuff. I won a lottery ticket. I trust my keepsakes are safe here, won't you?
Premium Self Storage Units in Gardena, CA – Rosecrans Avenue
Are you looking for additional storage space due to a move, home renovation, life event, or another reason? If so, you can stop your search here on Rosecrans Avenue. Saf Keep Storage offers storage units at competitive prices and backs our units up with industry-leading security, cleanliness, and customer service.
Saf Keep Storage in Gardena is located next to Nissin Foods on Rosecrans Avenue between Van Ness Avenue and Western Avenue, offering convenient access to Strawberry Park, Manchester Square, El Camino Village, and beyond. You'll find our Gardena storage facility across from International Discount Outlet and just east of La Metapeneca and Little Caesars Pizza, and we're just minutes away from Interstates 105 and 110.
Storage for Residents and Businesses
Convenience is an important part of your storage experience, and that's why we at Saf Keep Storage have the amenities that make it so for our customers. When you first rent your unit, you can take advantage of two of our perks: a free move-in truck or van, which lets you transport your items to your unit with ease, and our free carry-in service, where we assist you with your boxes. You won't find that anywhere else in the Los Angeles area.
And it doesn't stop there, either. Need to deliver items directly to your unit? We can help with that and sign for your package for you. Forget some supplies in the midst of your move? Don't worry—you can purchase a wide array of moving and packing supplies at our onsite store. Businesses can also utilize our free forklift to transport pallets of your inventory stock to and from your storage unit.
Whether you're storing the contents of your entire home to help with moving logistics or just need a relatively small space to help with decluttering, we've got a unit for you. Unit sizes range from 4×10 up to 10×30 to fit your unique needs. Select one of our drive-up units to easily load and unload from your vehicle or an interior unit if you want to stay inside as much as possible. We also feature parking spaces to rent for your car.
Rent Your Gardena Storage Unit Today
When you use Saf Keep Storage for your storage needs, you're not just getting convenience, like free cart usage to help transport heavy items, or our famous customer service. You're also getting security. Our gated facility features 24-hour cameras to keep an eye on your belongings for peace of mind.
Our Gardena storage facility is uniquely suited to helping residents, businesses, and students with their storage needs, big or small. Month-to-month leases let you rent when you need your unit, and our convenient online billpay portal ensures you never miss a payment. Stop trying to squeeze by—rent your storage unit today!
Note: Our free carry-in services have weight limits and time considerations. If you're enrolled in our package acceptance program, there is a limit of five packages per month; charges will be applied for additional packages. Our move-in truck is free for the first 20 miles and requires a $15 fee for commercial truck insurance. You will also need a valid driver's license, up-to-date auto insurance, and a refundable deposit. Other restrictions apply. Call our facility today to learn more about these programs.