You deserve to store your belongings at a secure storage facility that's clean and well-maintained. We pride ourselves in providing a great storage experience and Service Every Step of the Way at all our facilities. See how self storage security and well-maintained facilities are a vital part of our operation.
Security Features at Our Storage Facility
Having secure storage units for your belongings is a top priority. We've implemented a wide variety of security measures to help provide peace of mind and protect your belongings.
Please note: every facility has a unique set of security features. Contact your storage location for specific information about their security features.
24-Hour Video Surveillance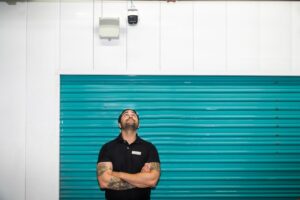 With high-definition video cameras keeping watch, you can trust that we'll have easily accessible records should anything happen to our facility or your unit. Our surveillance cameras are distributed around each facility for maximum coverage.
Individually Alarmed Storage Units
At facilities with individually alarmed storage units, you'll get more than a simple lock. Should your storage unit be accessed without your permission, we'll know about it as soon as it happens and notify you.
Smart Units
At facilities with smart unit motion-sensing technology, you can enjoy peace of mind knowing your items are protected, no matter where you're monitoring them from. If an intrusion is detected in your unit, you will be alerted via text message with the option to contact your facility for further assistance.
On-Site Caretaker
Many of our facilities have a manager living on-site to provide an additional layer of security. You can trust that someone is on call and keeping watch over the property 24/7.
Electronic Gate Access
Our fully-fenced storage facilities feature an access gate that requires a personalized pin code for entry.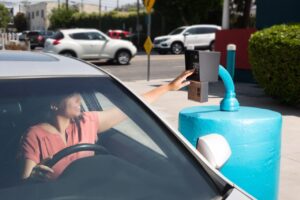 Storage Facility Maintenance and Cleanliness
When you rent with us, you can trust that you'll never have to worry about moving your belongings into a dingy, dirty facility. Our staff make consistent cleaning rounds to ensure that the bathrooms, hallways, and other corners of our facility are free of trash and grime.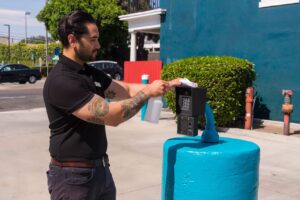 Additionally, our convenient storage facilities also feature bright lighting throughout. No matter if you're stopping by during the day or night, rain or shine, our facility lighting will guide you to your unit and provide additional security.
Find a Storage Facility Near You
With a wide variety of affordable, convenient, and secure storage units near you, it's never been easier to find a storage unit that fits your needs. Find your nearest storage facility today.
---
Not sure what size you need?
Choosing the size unit is important. Our online size guide can help you visualize how your belongings will fit in your unit before you move in. Check out our size calculator at a specific location for a more accurate size recommendation.
---
See what our customers are saying!
95% of our customers would recommend us to someone they know
The staff are courteous and helpful. George answered all my questions and helped me bring all my stuff inside the storage. These guys made my move-in convenient and easy. Thanks, George and Marshall.
The process of getting into the unit was very good from the front desk, to being able to use their moving truck, and then to a couple of employees to help me unload into the unit.
Throughout our time there, we were able to reserve their convenient and super easy to drive moving truck a few times to transport new large items in and out. We even had some large items shipped there, and they were able to keep them at the office for me until I was able to stop by later that day
Andrea was especially helpful in helping me to set things up for a second storage unit. It was easy to purchase a lock on site and set up payments for the future. The facility is secure and gives one peace of mind.
This complex takes great pride in the presentation of their property. From the ceilings to the floor, the place is always spotless. In addition, they are energy efficient. There are lights in the hallways with timers and lights in every unit which is very convenient. As well as dollies in the hallways to help with big items.