Saf Keep Self Storage – San Ramon

2001 Faria Preserve Pkwy San Ramon, CA 94583
(Former Address: 200 Purdue Rd)
Office Hours
Monday - Saturday: 9 AM - 6 PM
Sunday: 9:30 AM - 5:30 PM
Access Hours
Monday - Saturday: 7 AM - 8:45 PM
Sunday: 9:30 AM - 5:30 PM
24-hour individually alarmed units
Frequent Cleaning & Maintenance
Inside & Outside Fully Staffed
$39 Rate Guaranteed for 5 Mos
Discounted Rate Shown
Hurry, only 3 left!
Save 50% off 2 Months' Rent
Discounted Rate Shown
Save 50% off 3 Month's Rent
Discounted Rate Shown
Save 50% off 3 Month's Rent
Discounted Rate Shown
Hurry, only 2 left!
Save 50% off 2 Months' Rent
Discounted Rate Shown
Hurry, only 1 left!
Save 50% off 1 Month's Rent
Discounted Rate Shown
*Advertised unit sizes are approximations and are for comparison purposes only. Units may be smaller than indicated or shaped differently than indicated. Customers should inspect the unit before signing the contract and the rental decision should be based on the inspection of the unit to be rented and not on the advertised unit size. Units are not rented by the square foot, and rent is not based on square-foot measurements.
Not sure what size you'll need?
Use our Size Guide to find the best unit size for you. Sizes range from extra small 5x5 units, up to extra large 10x20 units.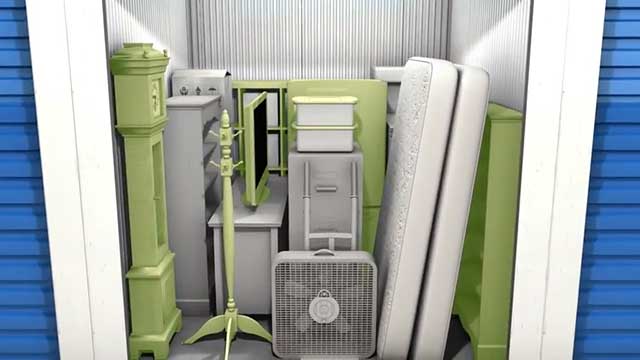 Hear what our customers are saying: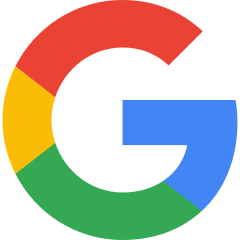 Google • TRACEY CARLOTTI
Ok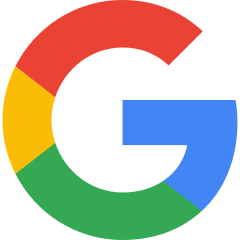 Google • Michelle Peterson
This by far is the best storage facility we have ever rented out. We run our staging business and have three storage units here. The staff Moe and Dennis areincredible. Every time we come in, we are greeted and asked if we need anything. Moe makes sure that we have a flatbed and a bin for our use and Dennis has jumped our van when it was dead and cleaned off bird poop so I could see out of the window! If that is not going above and beyond I don't know what is. Aside from that, the facility is clean and safe. We have rented here for 10 years at least and would never leave. A+++++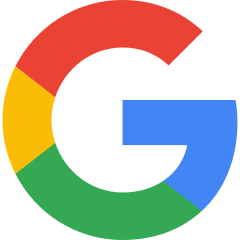 Google • Lisa Arreola
Very professional customer service. Very clean, and love that they have alarms. Would recommend highly.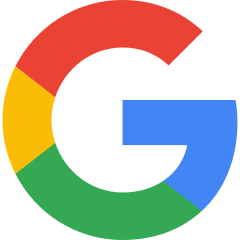 Google • Debbie Crawford-Powers
This is the BEST storage facilities I have ever seen. So clean and well taken care of. The entire staff is so very nice helpful knowledgeable and very customerorientated. This facility is the most secured place and your belongings will be safe there. If you need to rent a storage unit you will not be sorry if you rent here. They have so many extra amenities that no other storage facilities have. The Best Storage Facility in the East Bay Area. Thanks for all you do great job 😀
Premium Self Storage Units in San Ramon, CA
There are a lot of reasons that you might need self storage. Whatever reason is yours, Saf Keep Storage in Sam Ramon, CA, is your premium storage solution. Located on Faria Preserve Pkwy off Purdue Road by San Ramon Auto Repair and San Ramon School of Music, our facility has easy access to I-680 via Crow Canyon Road. Whether you're a resident or business owner in San Ramon or Danville, you can find a storage unit here to fit your needs.
Our premium storage facility features a wide variety of unit sizes, from small locker units to extra-large spaces big enough to store furniture, appliances, and more. And through it all, you'll experience our signature Service Every Step of the Way.
Industry Leading Service and Convenience
At other storage facilities, you're left to your own devices when it comes to getting your belongings in your storage unit. But here at Saf Keep Storage, we believe that our staff should provide convenience throughout the process. Every one of our customers has access to our free move-in truck to transport their items here. Once you're here, you'll find free carts, dollies, and pallets ready to use, as well. And if you need additional help, we offer an unparalleled carry-in service to help you fill your storage unit—yes, it's free, too!
Did you forget some supplies for your move? If so, you don't have to make another trip to the store, as we sell a wide range of moving and packing supplies onsite for your convenience. Se Habla Español, también!
Boat & RV Storage in San Ramon
In addition to our storage units that can store clothes, appliances, furniture, and more, we also feature parking spaces. Store your boat, RV, or vehicle with us and free up space in your garage or driveway. Regardless of what you're storing here at Saf Keep, you can be sure it is guarded thanks to our perimeter fencing, 24-hour video recording, individual unit alarms, and our onsite caretaker.
Rent Your Self Storage Unit in San Ramon Today
It shouldn't be difficult to get additional storage space for your home or business. At Saf Keep Storage, it isn't. With flexible lease terms, intuitive online autopay options, and industry-leading service and amenities, it's a breeze to rent a storage unit that will work for you.
Whether you need to store your items for a few months or are looking to store some belongings for the long haul, Saf Keep Storage in San Ramon is an ideal storage option. Providing high-quality storage at competitive prices is our mission. When you're ready to rent a unit, reserve online, give us a call, or stop on by today!
Note: Our free carry-in services have weight limits and time considerations. If you're enrolled in our package acceptance program, there is a limit of five packages per month; charges will be applied for additional packages. Our move-in truck is free for the first 20 miles and requires a $15 fee for commercial truck insurance. You will also need a valid driver's license, up-to-date auto insurance, and a refundable deposit. Other restrictions apply. Call our facility today to learn more about these programs.