Fremont Mini Storage

45252 Industrial Dr. Fremont, CA 94538

Office Hours
Sunday: Closed
Monday: Closed
Tues. - Sat.: 9:30 AM - 5 PM
Access Hours
7:30 AM - 7:30 PM; 7 Days A Week
24-Hour Video Surveillance
Frequent Cleaning & Maintenance
Inside & Outside Fully Staffed
Hurry, only 3 left!
Save 50% off 3 Month's Rent
Discounted Rate Shown
Save 50% off 3 Month's Rent
Discounted Rate Shown
Save 50% off 3 Month's Rent
Discounted Rate Shown
Service Every Step of the Way:
*Advertised unit sizes are approximations and are for comparison purposes only. Units may be smaller than indicated or shaped differently than indicated. Customers should inspect the unit before signing the contract and the rental decision should be based on the inspection of the unit to be rented and not on the advertised unit size. Units are not rented by the square foot, and rent is not based on square-foot measurements.
Not sure what size you'll need?
Use our Size Guide to find the best unit size for you. Sizes range from extra small 5x5 units, up to extra large 10x20 units.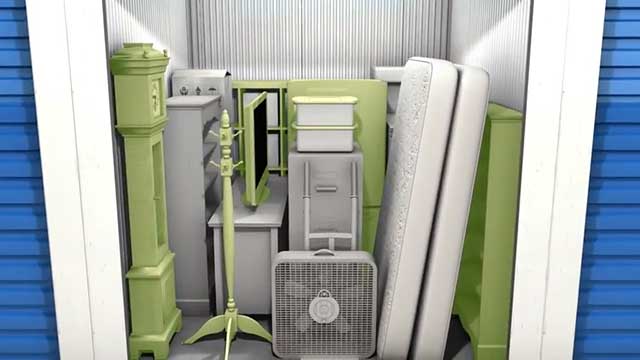 What Our Customers Are Saying
 3 months ago
Lovin' these prices
JESSE-SCOTT
 9 months ago
Very professional and generous on their terms and conditions. Plus, it is a very convenient location in the Bay Area!
Mark Chang
 2 years ago
The setup was very easy and prices were great. The best thing was easy access by car to the storage unit. The customer service was great too.
Sabahat Anjum
 2 years ago
The best prices for storage units and in a really safe area. Sign up process was simple and smooth.
Laney Hy
 2 years ago
The management staff is kind and professional and very satisfied. highly recommended?
Jason Chen
 2 years ago
Older facility, but ultra competitive pricing. Robbie (the manager) was super friendly and easy to work with.
robert stockell
Premium Self Storage Units in Fremont, CA – Industrial Drive
Located on Industrial Drive off of Fremont Drive, Fremont Mini Storage provides affordable storage units and exemplary customer service to local residents and business owners alike. Mere blocks away from Interstate 880, our facility is easily accessible throughout the northern San Jose metropolitan area. You'll find our facility across the street from Diamond Bakery and blocks away from the Tesla Gigafactory.
Whether you're looking to store items for the long haul or just a few months, you can be sure that we've got your back. Our storage facility has a wide variety of storage units that will fit your unique storage needs, from smaller 5×10 units to large 10×20 ones—and multiple sizes in between.
Fremont Storage Units and Amenities
Convenience and flexibility are important, and you'll find both here at Fremont Mini Storage. All our units are ground floor drive-up units, making loading and unloading from your vehicle a breeze. And if you're not sure how long you need to rent, don't worry about it. With month-to-month leases, you'll be able to rent for exactly how long you need and change your unit should you need to.
Our staff are committed to providing you with the best service possible, and we offer unique and unparalleled perks. When you're moved in, you can have the peace of mind that your belongings are cared for thanks to our security, such as 24-hour video cameras and our gated facility.
Self Storage Can Solve Your Storage Needs
Are you a business in search of some extra inventory space? A local student who needs a space to store things over the summer? A Tesla worker who wants conveniently located storage? Whatever your reason for needing self storage, Fremont Mini Storage is the only solution you'll need.
In addition to our varied units, convenience, and competitive prices, Fremont Mini Storage has some of the best customer service in the industry. We're here to provide Service Every Step of the Way, from the moment you rent to the day you move out. It's never been easier to rent your storage unit—stop by, give us a call, or reserve yours online today!
Note: If you're enrolled in our package acceptance program, there is a limit of five packages per month; charges will be applied for additional packages. Other restrictions apply. Call our facility today to learn more about these programs.