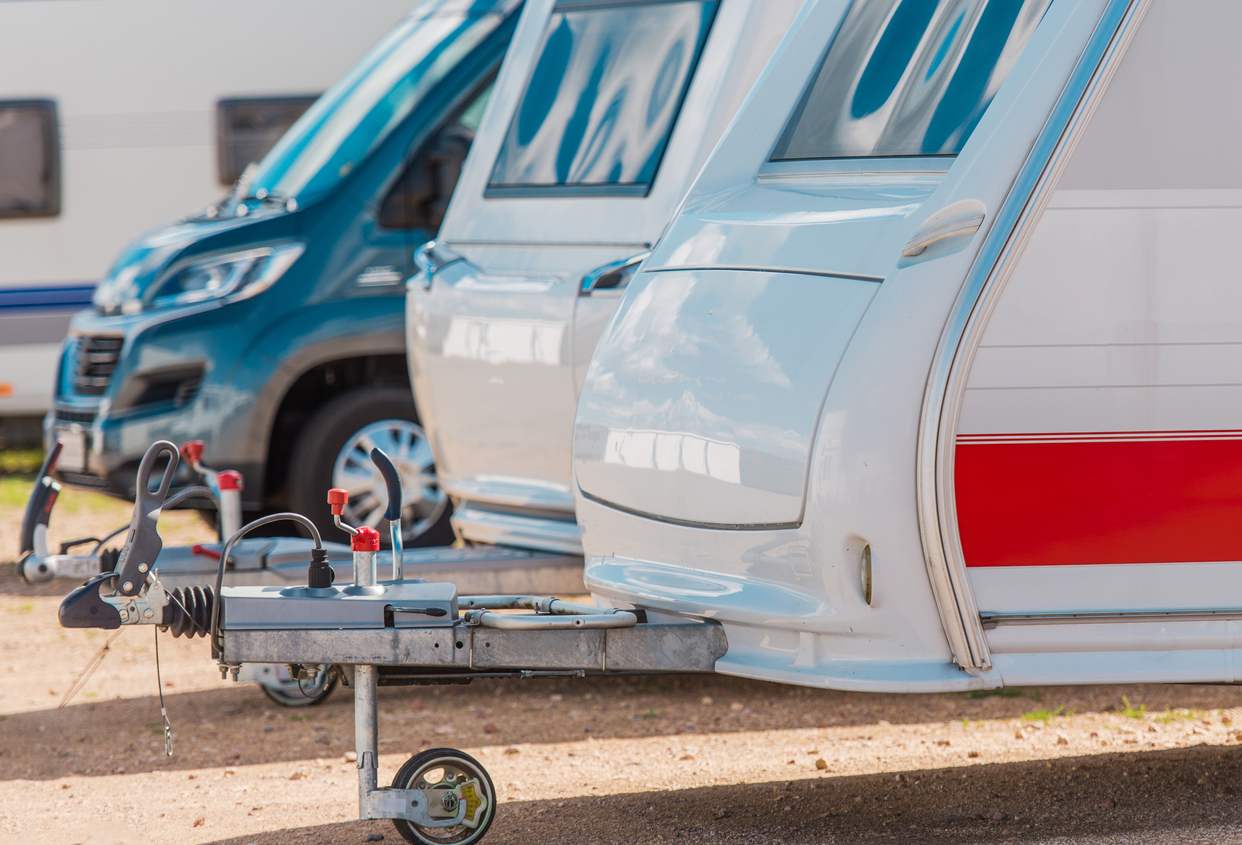 As the weather warms and summer months approach, so do plans to hit the open road or water for outdoor adventures. Whether you plan to spend a few weekends at the lake or are preparing for a cross-country driving adventure, having your own boat or RV opens the door to even more opportunities.
While owning your own boat or RV is a great way to explore the outdoors, figuring out the best storage solution can be difficult. If you live in a neighborhood with a Homeowner's Association, there's a good chance there are strict rules you must follow when it comes to keeping vehicles on your property. Even if you don't have restrictions, storing a boat or RV at home can take up precious driveway space that you may not have to spare. If you find yourself in this position, vehicle storage is a great solution!
Keep your driveway clear, follow HOA guidelines, and have easy access to your items for all of your summertime adventures with the help of Saf Keep Storage. These tips and tricks will help you prepare your boat, RV, or vehicle for storage so it's always ready to hit the road.
How to Prepare Any Vehicle for Storage
No matter what type of vehicle you're storing, there are a few steps you can take to make sure your boat or RV stays in its best condition and doesn't need major maintenance before a weekend adventure.
Thoroughly Clean the Outside and Inside
Whether you're storing a boat or vehicle for just a few weeks at a time or for the season, it's essential to keep it clean. Remove any trash and other non-essential items and wipe down the interior and exterior of your vehicle, paying attention to any dirt or grime that can cause stains or unwanted smells.
Fill the Tank
If you're accessing your boat or RV on a monthly or weekly basis, you should have a good idea of how much fuel is in the tank. Fill the tank each time on your way to park your RV so you don't have to rush to fuel up while you're trying to hit the road. If you're storing for longer, an empty tank can allow moisture to build up and mix with any fuel in the tank, which can cause a lot of damage to the engine.
Inflate the Tires
Tires that sit too long and without enough air pressure can become underinflated and develop flat spots. You don't want to find out as you pull out of the lot for a cross-country adventure that your tires need urgent attention. If you're storing your RV on cement, be sure that your tires are always inflated to maximum cold pressure when dropping it off at your storage spot.
Indoor vs. Outdoor Storage Space Options
Your options for indoor and outdoor storage will likely depend on the size of the RV, boat, or vehicle you're storing. Smaller vehicles and sporting equipment such as jet skis, ATVs, dirt bikes, or motorcycles are typically stored inside a storage unit rather than in an outdoor parking space. Storage units with drive-up access are ideal for this purpose. Simply park in front of your unit, roll up the door, and move your items directly from your truck or trailer into your unit. In addition to storing small vehicles, you can also keep outdoor items such as lawn mowers, snow blowers, floats, rafts, and other recreational items in your unit.
If you're storing a large boat or RV, outdoor storage is a more common option due to size constraints.
Outdoor parking spaces are big enough to hold even the largest motorhomes that you bring not only your kids and Fido on a trip, but grandparents, friends, and cousins too. These spaces are affordable and a great option for both short and long-term storage needs. Storing outdoors will take a bit of extra work to make sure your vehicle stays in its best condition. Because it will be exposed to the elements, invest in an RV cover or boat cover, or, look into covered parking spaces. These offer the space you need while providing some protection from sun, rain, and trees.
What Features Are Offered at Vehicle Storage Sites?
Similar to self storage facilities, vehicle storage locations offer a variety of features to make storing your RV, boat, or car as convenient as possible. While you won't need the help of carts and dollies or a climate controlled unit for your vehicle, there are still some features you should look out for. When choosing a storage facility, you'll want to find one that offers amenities such as electronic gate code access, video surveillance, and an onsite caretaker to provide peace of mind while your vehicle is out of your care.
If you'll be on the road most of the summer or even the year, opt for a storage facility that offers online bill pay or autopay options so you don't have to worry about getting to the office during business hours to stay current on your account.
Extended access is another important feature to consider if you plan to take off or come home outside of normal business hours. Most storage facilities offer access during daylight hours but many times extended access can be arranged if you get back in town late into the night.
Find Vehicle Storage Solutions at Saf Keep Storage and Our Sister Locations
If you're in need of clean, secure, and convenient vehicle storage in California, Saf Keep Storage has you covered. We offer indoor and outdoor storage solutions for boats, RVs, motorcycles, trailers, ATVs, and more at facilities across the state.
Choose from indoor 10×20 RV spaces at our Del Rey Oaks location to protect against the elements or an extra-large 10×40 parking space in Ventura to store your largest outdoor toys. You'll find vehicle parking options at many of our facilities, including:
Make summer stress free with easy access to your boat, RV, or vehicle and get to exploring all that the great outdoors have to offer. Whether you're sticking close to home and boating Monterey Bay or Castaic Lake, or checking The National Parks Loop in Arizona, Nevada, Utah, and California off your bucket list, Saf Keep Storage will be here to welcome you home.
---
You Also Might Like