Whether you're moving, decluttering, or need additional space for your belongings, renting a storage unit can provide a convenient solution. However, determining what storage unit size you need can be a challenge.
In this blog, we will guide you through how to choose a storage unit size, how to utilize a unit size guide, and how to maximize the space within your storage unit through effective packing techniques. By following these tips, you will be able to determine what size storage unit you need to ensure you rent the best amount of space for your belongings.
Step 1: Assess Your Storage Needs
Before selecting a storage unit, take inventory of the items you plan to store. Categorize them into different groups based on size, fragility, and frequency of access. Not only will you get a better idea as to how much space your belongings will require, but you can also start thinking about what items can be stacked to further optimize your space and how you'll arrange them in your unit.
Step 2: Use a Unit Size Guide
Many storage facilities, like Saf Keep Storage, offer online unit size guides to simplify the process of determining the appropriate size. These guides provide an estimate of the storage unit size that best fits your needs based on the items you plan to store. Take advantage of this tool to get a starting point for your decision-making process.
Consider Future Storage Needs
When deciding on a storage unit size, it's important to anticipate any future changes or additions to your stored items. If you'll be bringing more to your unit, whether that's seasonal sports gear that's currently being used or holiday decorations you'll be taking down in a month, it can be wise to choose a slightly larger storage unit to accommodate these future requirements.
Step 3: Measure Large Items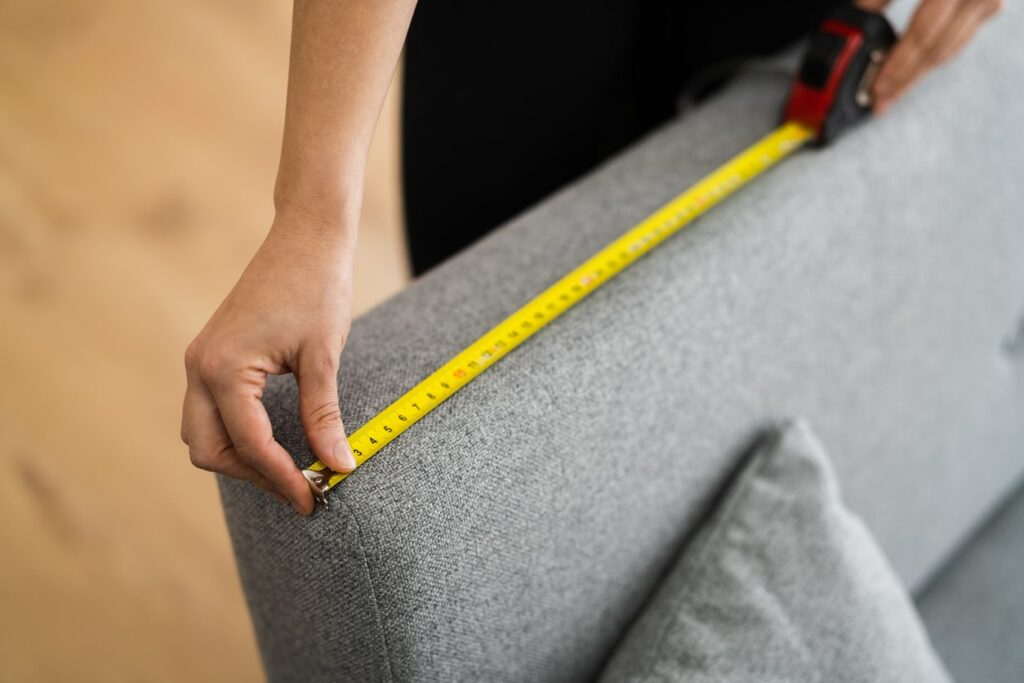 For oversized or bulky items, it's essential to accurately measure their dimensions. This includes furniture, appliances, and other large objects. Taking note of the height, width, and depth will help you determine how much space they'll occupy in self storage.
Step 4: Optimize Space with Efficient Packing Techniques
Once you have determined the appropriate storage unit size, it's time to maximize the available space within the unit. Here are some tips to efficiently pack your belongings:
Disassemble furniture: Whenever possible, disassemble larger furniture items to save space. Remove legs, detachable parts, and shelves. To ensure you stay organized, keep all the hardware in labeled bags and tape them securely to the corresponding furniture piece.
Use uniform-sized boxes: Invest in sturdy boxes of similar sizes to stack and organize your belongings. This allows you to utilize the vertical space of the storage unit. Saf Keep carries a selection of boxes and other essential packing and moving supplies available for purchase right at our leasing offices!
Label and categorize boxes: Clearly label each box with its contents. This will make it easier to locate specific items when you need them and prevent the need for rummaging through multiple boxes.
Create an aisle: Leave a narrow aisle down the center of your storage unit to allow easy access to all items. This way, you won't have to remove everything to reach an item located at the back.
Utilize vertical space: Place heavier, sturdier items at the bottom and stack lighter boxes on top. Fill any gaps between boxes with smaller items to optimize the available vertical space.
Revisit and Reorganize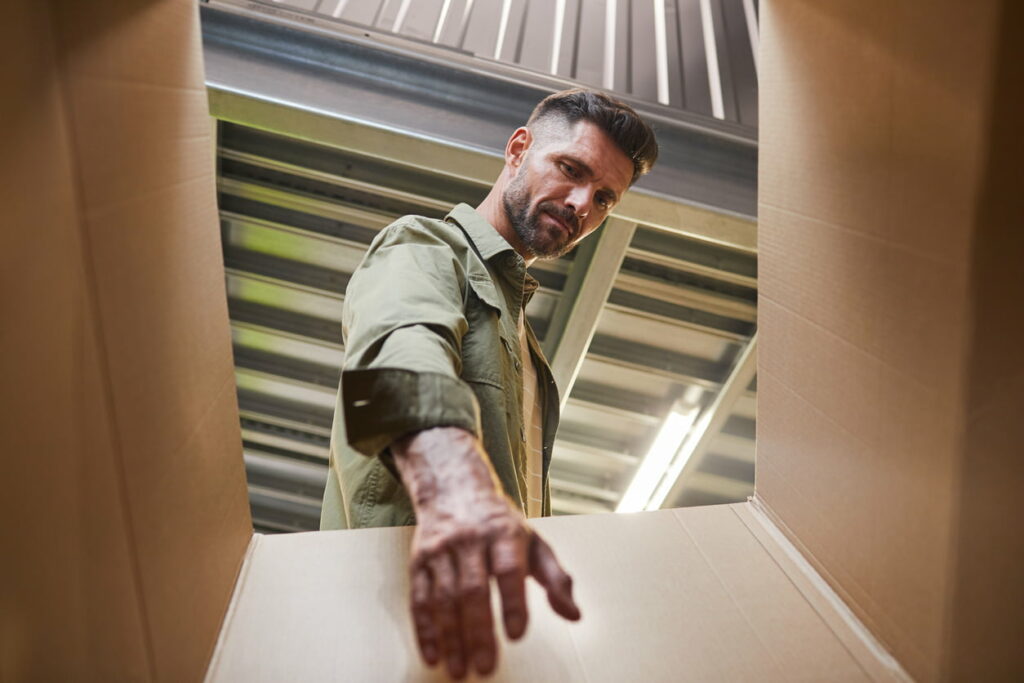 While it may be tempting to store your belongings and forget about them, it's important to reassess the contents within your storage unit every once in a while to ensure you are using the space efficiently. As your storage needs evolve, you may find opportunities to consolidate, donate, or discard items, allowing you to downsize to a smaller unit if necessary.
Choose the Right Storage Space with Saf Keep Storage
Knowing how to determine which size storage unit you need and utilizing the available space efficiently are key steps in ensuring a successful storage experience. By assessing your storage needs, utilizing a unit size guide, and implementing effective packing techniques, you can make the most of your storage unit while keeping your belongings safe and organized. 
Choosing the right storage unit size includes choosing the right storage facility. Saf Keep Storage is here to provide residents and businesses with a convenient self storage experience from start to finish. Choose from storage unit sizes ranging from 5×5 to 10×30. Our units are equipped with features and amenities that help make your move an easy one. Find a Saf Keep Storage near you and rent the right storage unit for you today!
---
You Also Might Like