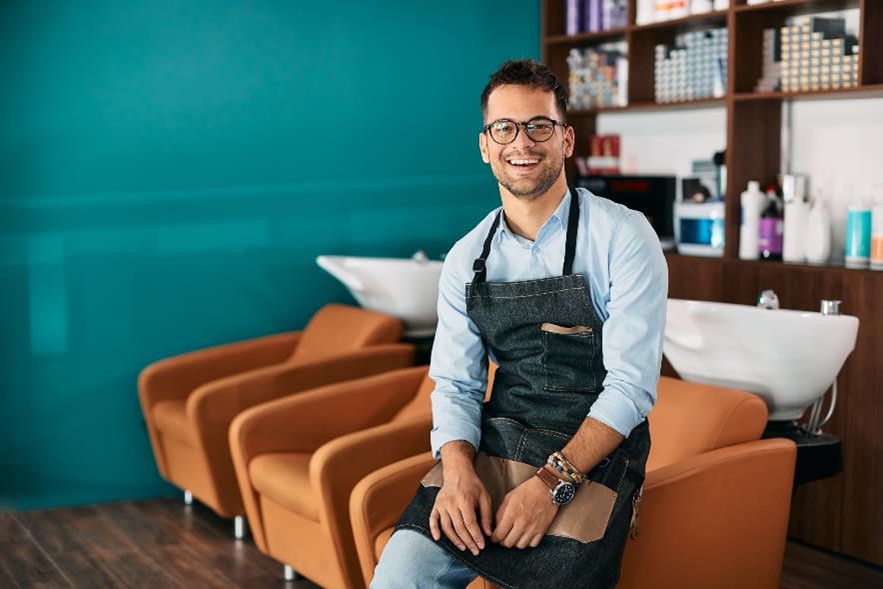 Entrepreneurs are the lifeblood of business. New entrepreneurs are what keep the industry fresh and brewing with new ideas. Resilient and inventive small business owners are behind every start-up, businesses in the growing stage, and beyond.
Regardless of the business type or size, business owners have a lot of things worth storing: equipment, supplies, records, documents, business inventory, or products waiting to be shipped, to name a few. In these circumstances, a small business industry storage option that's affordable, flexible, and highly secure can make all the difference. Whether as a means to stability or growth, a reliable self storage unit for your business use could prove invaluable for organizing, and to help business prepare for the next step in its expansion.
With multiple facilities throughout California and Hawaii, Saf Keep Storage serves many business owners with affordable storage solutions. Sometimes the usefulness of self storage for business can fly under the radar, which is why we want to provide some of the reasons why you should get storage for your business.
The following are some of the best features and amenities we have available that can help you take your business to the next level.
Your Choice of Storage Size
Depending on your business's size, budget constraints, items in need of storage, and other factors, the square footage of your required self storage for business use may vary.
We offer a variety of small business inventory storage units to meet your needs. Larger storage options can accommodate larger products and equipment, with plenty of space for furniture, groundskeeping equipment, small boats, chairs, shelving, desks, printers, filing cabinets, and whatever else you may require. From retail inventory storage to clothing inventory storage, we've got you covered.
If vehicles are part of your storage needs, we also offer covered parking for cars, boats, and RVs at select locations.
Flexible Lease Lengths
Not everyone is open to a long-term commitment, and we get it. That's why Saf Keep Storage is prepared to accommodate nearly any timeline to meet your small business inventory storage needs. Monthly payments are accepted, with no contracts or ongoing obligations. You can end your rental lease whenever you need, assuming you provide a short notice.
We understand that business owners often only need the benefits of short-term, temporary storage, such as when you're moving your business to a new location, or for extra space for additional inventory during an especially busy time of year.
Regardless of the time or need, we'll do our best to serve you in the way that is most convenient.
Accommodations and Amenities
Saf Keep is always taking strides to improve the usefulness of our inventory storage facilities for as many people as we can. We are always fine-tuning and maintaining our services with many practical, user-friendly amenities:
Loading docks and/or drive-up units are available for commercial trucks
Small business inventory storage of different sizes
Long-term and short-term storage is available
We accept business delivery
24/7 access for all renters
(The above features are subject to vary by location and availability).
In addition to what we've named, we are also proud to stand by our security efforts, as we believe you deserve to have peace of mind when you entrust your belongings to someone else. We want you understand we're doing everything we can to protect what's important to you, which is why our facilities include:
Individually alarmed units
24-hour video surveillance
Electronic gate access
Keypad entry
Package Placement is a service that savvy business owners can take advantage of to save them time. With Package Placement, you can send deliveries directly to your unit, cutting out the need to shuttle back and forth packages from your workplace. And with our convenient online storage marketplace, BuyStorageFinds, you'll be able to sell excess inventory, supplies, and more directly from your storage unit.
Unique Services from Saf Keep Storage
At Saf Keep Storage, we take pride in separating ourselves from other storage facilities. We provide special perks such as:
Free Moving Truck—To help you move into a new unit, we provide the use of a free moving truck or van. Plus, many of our facilities are easily accessible by large inventory trucks.
Free Services—New tenants can take advantage of our carry-in service, and business customers can take advantage of our free forklift.
Extra Amenities—Use our dollies and carts to help you easily move heavy items that a forklift isn't a great fit for, and set up online auto payments with your business credit card.
Helpful Storage, No Matter the Business
Saf Keep Storage believes small business owners will push forward the innovation and commerce of our nation, and we want to see them succeed. That's why we invest in all the amenities needed to make retail inventory storage and clothing inventory storage work.
Regardless of why you need self storage for business use, self storage is a great way to do so. Interested in getting started? Take a look at our FAQ for any remaining questions you may have, or rent a storage unit near you to get started!
---